SUNGULWANE PRIVATE GAME LODGE - Munyawana Game Reserve, KwaZulu-Natal, South Africa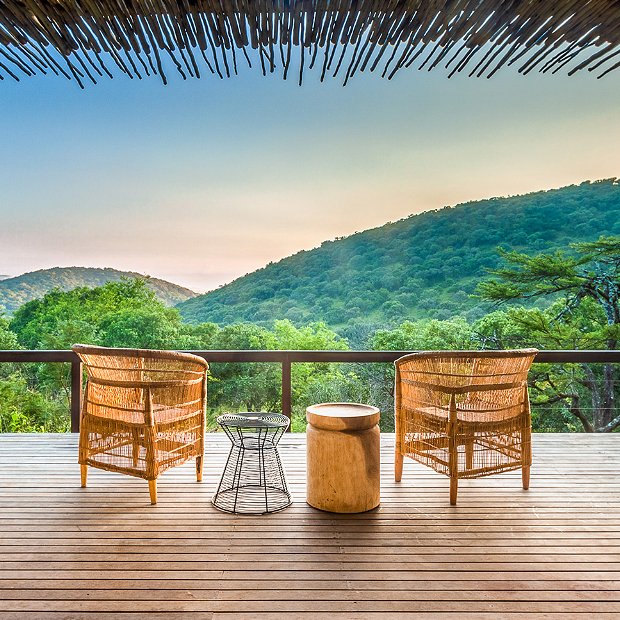 Sungulwane is an intimate luxury bush lodge, that is proudly family-owned and managed. Visit this exclusive 16 guest boutique lodge which lies tucked within a Big Five game reserve.
Hidden from the world yet looking over it, Sungulwane is located in the game-rich Western Lebombo Mountains. Inspired by the isiZulu word for 'the view of the eye,' Sungulwane overlooks the unspoiled and unscripted great wilderness of this area. Let us open your eyes to the beauty of this part of South Africa with an intimate safari experience for either you and a loved one, a group of friends, or a family escape.
Imagine a place where time stands still, where the gentle breeze rustles through the Red Ivory trees, the sun drops slowly beyond the horizon, turning the sky pink and cueing the lion's call. Now stop imagining and experience all of this from the sanctuary of your very own private balcony at Sungulwane. 
This is where your journey begins…
Contact our team to book your stay.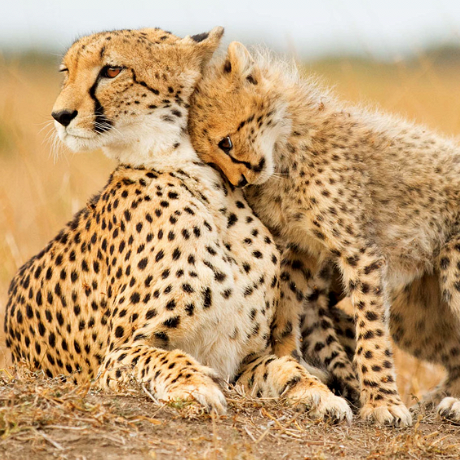 Discover the African Bush with Daily Game Drives
At Sungulwane the day is entirely your own, with two game drives on offer through the Big 5 Munyawana Game Reserve to tempt you with an outdoor adventure if you'd like to peel yourself away from a poolside lounger. As one of KwaZulu-Natal's premier game viewing destinations, the Munyawana is home to an incredibly diverse conservation area, boasting over 31 000 ha of unspoiled wilderness, bordering South Africa's first UNESCO World Heritage Site - the iSimangaliso Wetland Park. 
Pack your binoculars, camera, sunglasses and hat, for you're about to embark on a journey with twists and turns, where you're never sure what lurks behind each corner. Residents in this part of the world include lions, elephants, rhinos, buffalo, leopards, and cheetah (who happen to steal the show at Sungulwane). Not to mention an abundance of prolific plains game, including impala, zebra, wildebeest, warthog, nyala, bushback, giraffe, and of course, a plethora of birds. 
Read More on Lodge's Website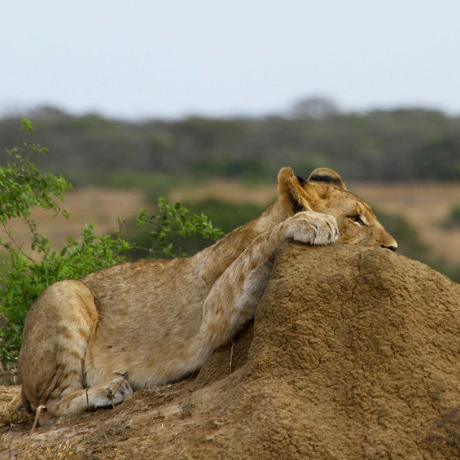 Grounded in Nature
Reconnect with not only yourself but with nature too. Feel her warm embrace as you watch the sun rise over Zululand, or take a leisurely bush walk through the enchanting savanna. Inspiration lives here, you just need to get out and find it. Spend time between game drives sitting in peace, present in every moment, listening to the calls of the African bush and the birds who soar through the blue skies above.
The nights here are too magical to be spent inside your suite, which is why you're invited to dine out under the incandescent stars. Your ambient music is the jazz and hums of the surrounding bush, while the candles on your dining table provide just the right amount of light needed for conversations about your day and planning for the future ahead.
Read More on Lodge's Website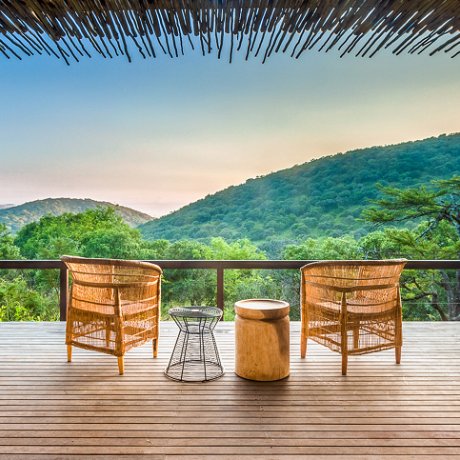 Designed Exclusively With You In Mind
Upon arrival you may feel as if you have Sungulwane all to yourself, this is because the lodge caters for a maximum of just 16 guests at a time, creating a bespoke and unique safari experience that will remain etched in your memory forever. With 8 luxurious suites, consisting of 6 two-bed chalets, as well as 2 four-bed family units, Sungulwane can be booked out exclusively for family reunions, group stays, or romantic getaways for just the two of you. 

Every room comes complete with an outdoor shower, allowing you to truly soak in the Munyawana bush. Each suite is embedded into the thick Red Ivory forest giving you the feeling of sleeping in the tree canopies - in complete harmony with nature. An extensive private deck with large stack back doors allows for the outdoors to seamlessly flow in, while also promising nighttime star gazing or daydreaming over the uninterrupted views of the valley. 
Read More on Lodge's Website