LEOPARD MOUNTAIN SAFARI LODGE- KZN - Manyoni Game Reserve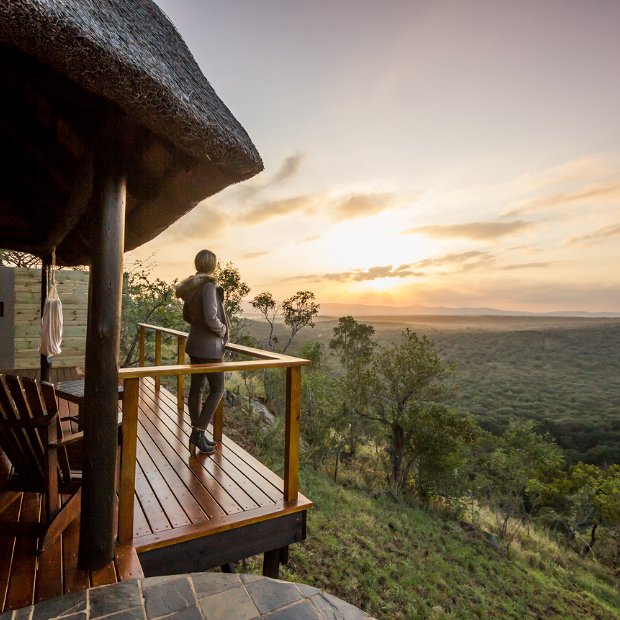 Leopard Mountain is a 5 Star, multiple award-winning, Big 5, family-run safari lodge set within the magnificent private game reserve. Intimate and exclusive, with only 8 luxury suites.
The most breathtaking views in Zululand are seen here, from the meandering Msunduze River below to the distant Lebombo Mountains, where Africa's Great Rift Valley begins.  Let us take your soul on a journey where you will discover the essential truth about yourself and your world, enticing your senses and enlivening your spirit along the way.  
Witness endless sunsets melting their final rays into the horizon, the smell of fresh rainfall over Africa's plains and a feeling of peace and tranquillity as your African dream unfolds into a truly memorable reality.  Wild animals roam freely over this vast wilderness providing spectacular game viewing and intimate encounters with some of Africa's most endangered species. At Leopard Mountain, we aim to give our guests a holistic Safari experience featuring the planets Largest Land Mammal to the smallest insect or flower.
This is where the journey begins... 
Contact  our team for enquiries.