THREE TREE HILL LODGE- KZN - Spioenkop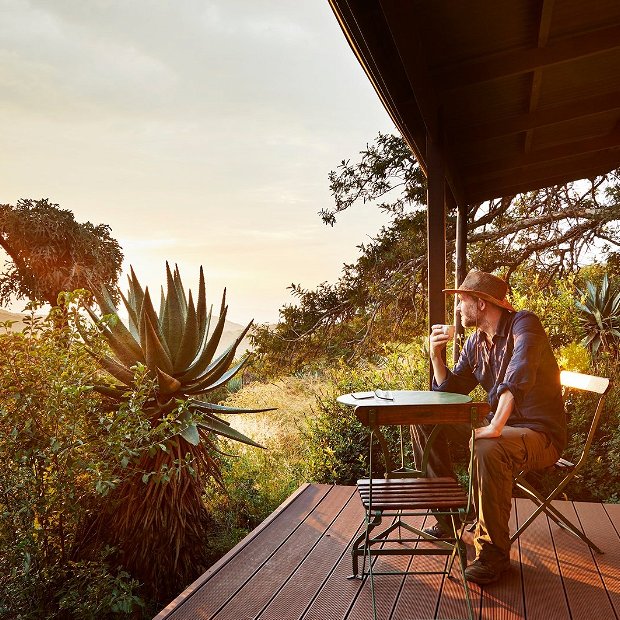 This Fair Trade certified lodge offers spectacular scenery and the quintessential "Out of Africa" setting. Halfway between Johannesburg & Durban, you can expect superb hospitality.
CHECK AVAILABILITY AND BOOK NOW
Formerly known as Three Trees at Spioenkop, this Fair Trade certified lodge, places great emphasis on Sustainable Responsible Tourism and offers spectacular scenery, locally grown farm-style country food with superb hospitality. It is the ideal environment in which to unwind and be rejuvenated.
Close to the base of Van Reenen's pass, the lodge is also the ideal half-way stop between Johannesburg & Durban, only 27km from the N3 highway. This lodge is the perfect location to base yourself for exploring the major Anglo-Boer War Battlefields in KwaZulu Natal (Battles of Spioenkop and Colenso), the Northern Drakensberg Mountains (world heritage site), and within easy (2hrs) reach of the Anglo-Zulu War Battlefields (Battles of Isandlwana and Rorke's Drift).
The name Spion Kop, Spioenkop or Spionkop (Spy or Lookout Hill) was given to this impressive hill by the Voortrekkers in 1837 as they settled along the Tugela River Valley. Spionkop was the original Voortrekker or Boer spelling, and Spion Kop the English version, with Spioenkop as the modern Afrikaans spelling. 'So, as you wish…'
This is where the journey begins...
Contact our team to book your stay.